Get The Most Out of Media with Mediastack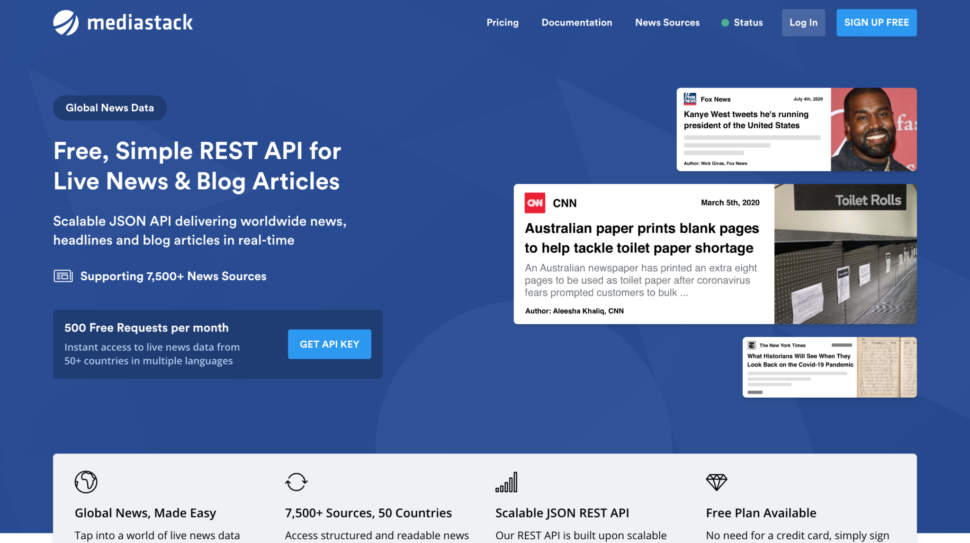 Breaking news is not always easy to keep track of, especially if you're the one that's supposed to report it.
With news stories happening as we speak, all over the world, how are you meant to not only keep track but document it in an efficient way?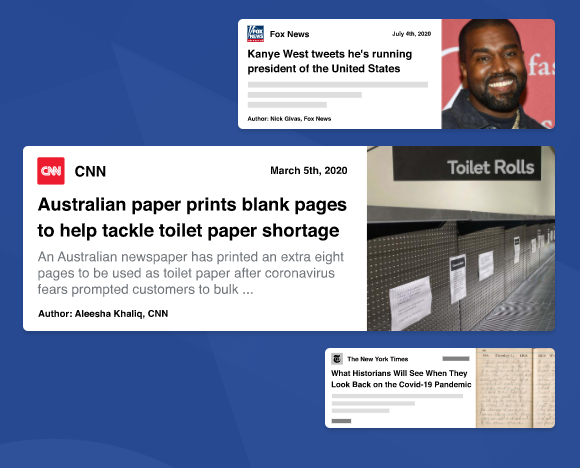 The answer to that question is a free, simple REST API for live news and blog articles. The answer is Mediastack.
What is Mediastack?
Mediastack is a scalable JSON API that delivers world-wide news, headlines, and blog articles.
By using their easy-to-implement REST API, you can have news information of any type delivered to you on a silver platter from over 7500 different news sources.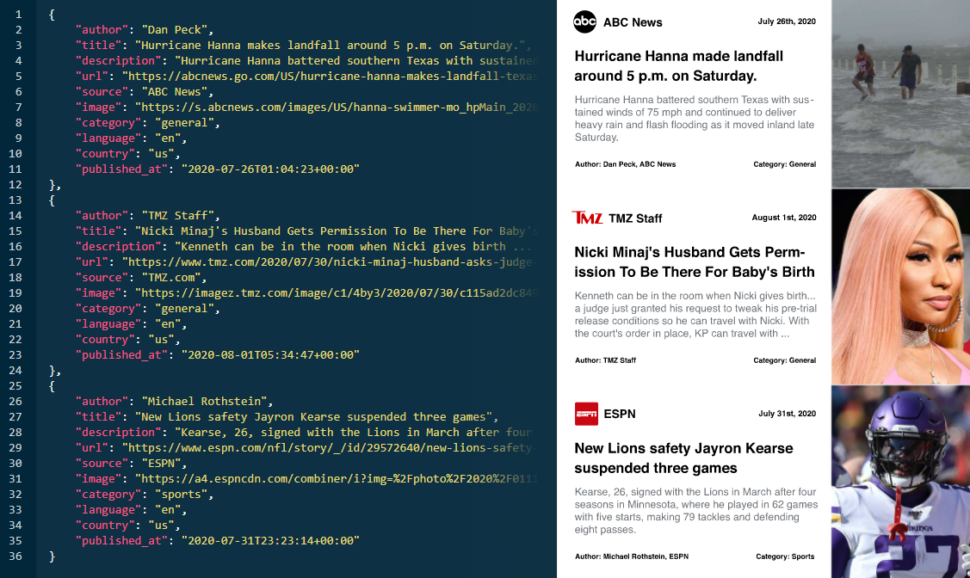 Features
Being such an incredible API, Mediatsack comes with every feature that you could possibly need to get the job done.
Real-time news data – Gather real-time news data from major news sources around the world, as it's happening. Don't wait for the news to come to you, have Mediasack retrieve it for you.
Historical news data – Not only can Mediastack retrieve news as it's happening, but it can retrieve historical documented news data as well.
New headlines – Grab the latest and greatest headlines from articles and other news sources from all over the world.
7,500+ News sources world-wide – Mediastack collects information and data from over 7,500 news sources all over the world. With over 50+ countries currently supported, you can rest assured that you are getting every angle.
13 languages supported – With news happening all over the world, Mediastack gathers from news sources in 13 different languages.
Scalable JSON REST API – Mediastack's REST API is built on a scalable apilayer cloud infrastructure and delivers news results in a lightweight and easy-to-use JSON format.
Pricing
Mediastack offers a variety of subscription-based plans that are sure to meet anyone's needs, starting with a free-plan, and moving all the way up to custom, enterprise-level packages.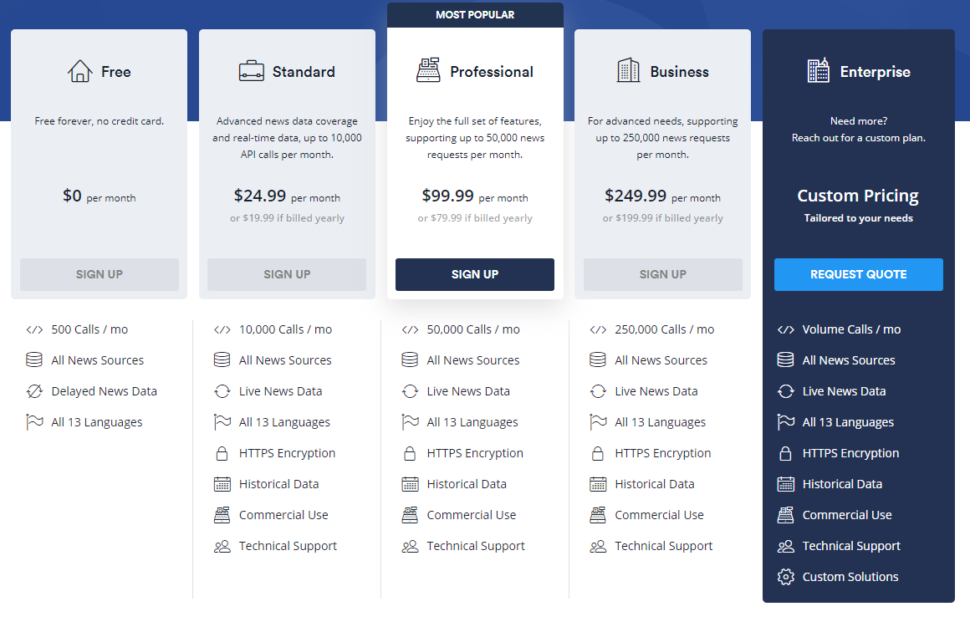 With the free plan, you get all the basics and access to all their news sources. With this plan, the news data is slightly delayed, but still reliable and, of course, free.
As you move through pricing plans, features and benefits become richer, and all the news data is live as it's happening. Like many SaaS companies, pricing becomes significantly cheaper if billed yearly instead of monthly.
When you get to the custom pricing level, you have the option to basically get unlimited news data with zero restrictions. This is very helpful if you need to sort through a lot of news data quickly.
Conclusion
The Mediastack API was built to be extremely powerful yet scalable and easy-to-use while delivering live world-wide data. The REST API makes it easy to collect and understand data as it's coming in JSON format.
With Mediastack, the conclusion is simple: there's nothing else like it. It is both intuitive and easy to use, basically giving you news data without you having to lift a finger.
If this is something you're interested in, you definitely have to check Mediastack out. Sign up for the free package and test it out for yourself.
Read More at Get The Most Out of Media with Mediastack