Beating The End Of The Year Rush (December 2019 Wallpapers Edition)
Cosima Mielke

2019-11-30T11:15:00+00:002019-12-01T11:07:58+00:00
As the year is coming to a close, many of us feel rushed, trying to meet deadlines, finishing off projects, and preparing for the holidays. Do you remember what December felt like when you were little? It was a time of wonder and expectation, a time to slow down and enjoy the small things: watching the first snowflakes fall, drinking hot chocolate, and admiring the Christmas decorations in your neighborhood, for example.
This month's wallpapers post is a little reminder to treat yourself to some quiet moments like these in the midst of this end of the year rush. To refuel your batteries and gather some fresh inspiration. The wallpapers in this collection might be a good start.
As every month since more than nine years already, the wallpapers were designed by artists and designers from across the globe, and each one of them is available with and without a calendar for December 2019. For some extra variety, we also added a selection of wallpaper favorites from past editions at the end of this post. We wish you happy holidays and a lovely, and hopefully not too stressful, December!
Please note that:
All images can be clicked on and lead to the preview of the wallpaper,
We respect and carefully consider the ideas and motivation behind each and every artist's work. This is why we give all artists the full freedom to explore their creativity and express emotions and experience through their works. This is also why the themes of the wallpapers weren't anyhow influenced by us but rather designed from scratch by the artists themselves.
Submit your wallpaper
Do you have an idea for a wallpaper to welcome 2020? We are always looking for creative talent to be featured in our wallpapers posts. Don't be shy, join in! ?
Dear Moon, Merry Christmas
"Please visit Vladstudio website if you like my works!" — Designed by Vlad Gerasimov from Russia.
with calendar: 800×480, 800×600, 1024×600, 1024×768, 1152×864, 1280×720, 1280×800, 1280×960, 1280×1024, 1366×768, 1400×1050, 1440×900, 1440×960, 1600×900, 1600×1200, 1680×1050, 1680×1200, 1920×1080, 1920×1200, 1920×1440, 2560×1440, 2560×1600, 2880×1800, 3072×1920, 3840×2160, 5120×2880
Christmas Mood
Designed by MasterBundles from the United States.
with calendar: 320×480, 640×480, 800×480, 800×600, 1024×768, 1024×1024, 1152×864, 1280×720, 1280×800, 1280×960, 1280×1024, 1366×768, 1440×900, 1440×1050, 1600×1200, 1680×1050, 1680×1200, 1920×1080, 1920×1200, 1920×1440, 2560×1440
The Month of Winter Songs
"Here comes the finale of a dazzling year. The month of snow with a tinge of warmth from the carols in the wind. All made merrier with the mistletoe, cakes and gifts. Let's welcome the winter of our lives as spring is not far away now." — Designed by Odoo Apps from India.
The Camels Wish You A Merry Christmas!
"The year is coming to an end and we say good-bye with a very christmassy animal, the camel. We wish you a merry christmas and a happy new year." — Designed by Veronica Valenzuela from Spain.
Hanukkah Candles
"Hanukkah is a joyous celebration of all that is important in life; family, freedom, and light. So we wanted to make a calendar that celebrated this Jewish holiday and what better way than by featuring the beautiful Hanukkiyah. Happy Hanukkah everyone!" — Designed by Ever Increasing Circles from the United Kingdom.
with calendar: 320×480, 640×480, 800×480, 800×600, 1024×768, 1024×1024, 1152×864, 1280×720, 1280×800, 1280×960, 1280×1024, 1366×768, 1400×1050, 1440×900, 1600×1200, 1680×1050, 1680×1200, 1920×1080, 1920×1200, 1920×1440, 2560×1440
Happy Holidays!
Designed by Ricardo Gimenes from Sweden.
with calendar: 320×480, 640×480, 800×480, 800×600, 1024×768, 1024×1024, 1152×864, 1280×720, 1280×800, 1280×960, 1280×1024, 1366×768, 1400×1050, 1440×900, 1600×1200, 1680×1050, 1680×1200, 1920×1080, 1920×1200, 1920×1440, 2560×1440
Reindeers Go Rah-Rah!
"Reindeers go rah-rah when the season of snow is on the way. Let's get excited as our beloved Santa comes with gifts for the tiny tots and fill the air with nothing but cheer! It's Christmas time, y'all!" — Designed by Riddlebook from London.
with calendar: 320×480, 640×480, 800×480, 800×600, 1024×768, 1024×1024, 1152×864, 1280×720, 1280×800, 1280×960, 1280×1024, 1366×768, 1440×900, 1440×1050, 1600×1200, 1680×1050, 1680×1200, 1920×1080, 1920×1200, 1920×1440, 2560×1440
Oldies But Goodies
Since the beginning of our monthly challenge, December and the holiday season have inspired so many designers to create a wallpaper. Below we collected some favorites from our archives that are just too good to be forgotten. Enjoy! (Please note that these designs don't come with a calendar.)
Silver Winter
Designed by Violeta Dabija from Moldova.
Cardinals In Snowfall
"During Christmas season, in the cold, colorless days of winter, Cardinal birds are seen as symbols of faith and warmth! In the part of America I live in, there is snowfall every December. While the snow is falling, I can see gorgeous Cardinals flying in and out of my patio. The intriguing color palette of the bright red of the Cardinals, the white of the flurries and the brown/black of dry twigs and fallen leaves on the snow-laden ground, fascinates me a lot, and inspired me to create this quaint and sweet, hand-illustrated surface pattern design as I wait for the snowfall in my town!" — Designed by Gyaneshwari Dave from the United States.
Sweet Snowy Tenderness
"You know that warm feeling when you get to spend cold winter days in a snug, homey, relaxed atmosphere? Oh, yes, we love it too! It is the sentiment we set our hearts on for the holiday season, and this sweet snowy tenderness is for all of us who adore watching the snowfall from our windows. Isn't it romantic?" — Designed by PopArt Studio from Serbia.
'Tis The Season Of Snow
"The tiny flakes of snow have just begun to shower and we know it's the start of the merry hour! Someone is all set to cram his sleigh with boxes of love as kids wait for their dear Santa to show up! Rightly said, 'tis the season of snow, surprise and lots and lots of fun! Merry Christmas!" — Designed by Sweans Technologies from London.
Abstract Winter
"Winter is cold and dark up here in the north." Designed by Terese Brännström from Sweden.
All That Belongs To The Past
"Sometimes new beginnings make us revisit our favorite places or people from the past. We don't visit them often because they remind us of the past but enjoy the brief reunion. Cheers to new beginnings in the new year!" Designed by Dorvan Davoudi from Canada.
All Of Them Lights
"I created this design in honor of the 9th of December, the day of lights." — Designed by Mathias Geerts from Belgium.
Tongue Stuck On Lamppost
Designed by Josh Cleland from the United States.
Christmas Wreath
"Everyone is in the mood for Christmas when December starts. Therefore I made this Christmas wreath inspired wallpaper. Enjoy December and Merry Christmas to all!" — Designed by Melissa Bogemans from Belgium.
Winter Garphee
"Garphee's flufiness glowing in the snow." Designed by Razvan Garofeanu from Romania.
Ice Flowers
"I took some photos during a very frosty and cold week before Christmas." Designed by Anca Varsandan from Romania.
Winter Morning
"Early walks in the fields when the owls still sit on the fences and stare funny at you." — Designed by Bo Dockx from Belgium.
Celebration Galore Is Here Again
"Christmas bells are swinging above the snow fields, we hear sweet voices ringing from lands of long ago… It's time to count your blessings, sing your Christmas carols, open your gifts, and make a wish under the Christmas tree!" — Designed by Norjimm Pvt Ltd from India.
Surprise
"Surprise is the greatest gift which life can grant us." — Designed by PlusCharts from India.
Enchanted Blizzard
"A seemingly forgotten world under the shade of winter glaze hides a moment where architecture meets fashion and change encounters steadiness." — Designed by Ana Masnikosa from Belgrade, Serbia.
Expectation
"Blessed is he who expects nothing, for he shall never be disappointed." — Designed by StarAdmin from India.
Winter
"The winter solstice has always been special to me as a barren darkness that gives birth to a verdant future beyond imagination, a time of pain and withdrawal that produces something joyfully inconceivable, like a monarch butterfly masterfully extracting itself from the confines of its cocoon, bursting forth into unexpected glory. (Gary Zukav)" — Designed by Dipanjan Karmakar from India.
Merry Christmas
Designed by Delphine Pagès from France.
Season Of Joy
Designed by Antun Hirsman from Croatia.
Christmas Fail
Designed by Doud – Elise Vanoorbeek from Belgium.
The Matterhorn
"Christmas is always such a magical time of year so we created this wallpaper to blend the majestry of the mountains with a little bit of magic." — Designed by Dominic Leonard from the United Kingdom.
Season's Greetings From Australia!
Designed by Tazi Designs from Australia.
December Deer
"I love the simplicity of the deer head silhouette trend with just a touch of hand-drawn detail. Happy December my dears!" — Designed by Jordan Thoma from the United States.
Father Frost
Designed by Cheloveche.ru from Russia.
Winter Solstice
"In December there's a winter solstice; which means that the longest night of the year falls in December. I wanted to create the feeling of solitude of the long night into this wallpaper." — Designed by Alex Hermans from Belgium.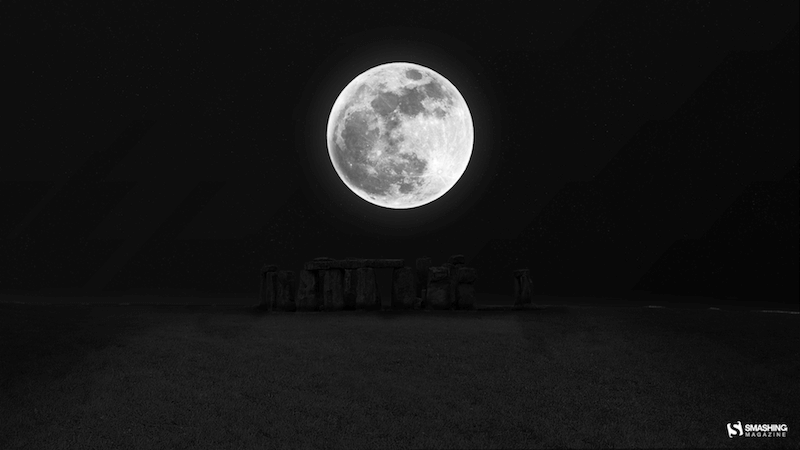 Have A Minimal Christmas
"My brother-in-law has been on a design buzzword kick where he calls everything minimal, to the point where he wishes people, "Have a minimal day!" I made this graphic as a poster for him." — Designed by Danny Gugger from Madison, Wisconsin, USA.
Delicate Frost
"Don't let Jack Frost nip too much at your nose but do let him decorate your windows!" Designed by Tirelessweaver from Canada.
The Deer In My Garden
"Every year at the onset of winter, a deer appears in my garden looking for food. I usually catch it early in the morning and we'll be exchanging glances through the patio doors." — Designed by Andrea Ludszeweit from Germany.
Don't Stop
"It's been such an incredible year for space; I wanted to celebrate that with a simple wallpaper to keep everyone inspired this month. The year isn't over yet — don't stop pushing yourself!" — Designed by Shawna Armstrong from the United States.
The Twelve Days Of Christmas
"This wallpaper celebrates the classic carol 'The Twelve Days of Christmas'. Each day is represented with a cheerful illustration representing gifts." — Designed by Daphne Firos from Cleveland.
It's In The Little Things
Designed by Thaïs Lenglez from Belgium.
Decemberist
"'December is plowing yet. When the smoke-clouds break, high in the sky shines a field as wide as the world. There he toils for the Kingdom of Heaven's sake. Ah, he is taller than clouds of the little earth. Only the congress of planets is over him, and the arching path where new sweet stars have birth. Wearing his peasant dress, his head bent low, December, that angel of Peace, is plowing yet; Forward, across the field, his horses go.' (Based on Chinese Nightingale, 1917)." Designed by Dynomite from Germany.
Best Friends
"Best friends posing for a photo." Designed by Nenad S. Lazich from Serbia.
Catch Your Perfect Snowflake
"This time of year people tend to dream big and expect miracles. Let your dreams come true!" Designed by Igor Izhik from Canada.
Cool Winter
"Wanted to showcase the cool, crisp colors and give an overall feeling of winter. Designed by Matt Noa from the United States.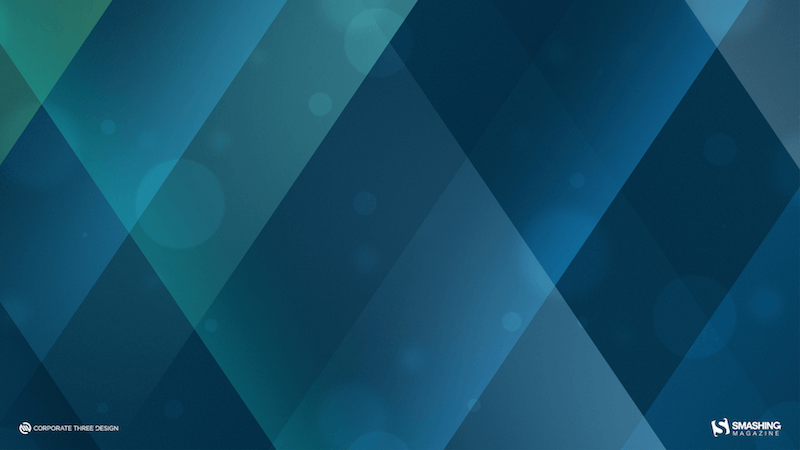 Robin Bird
"I have chosen this little bird in honor of my grandfather, who passed away. He was fascinated by nature, especially birds. Because of him, I also have a fascination with birds. When I think of winter, I think of the birds, flying around searching for food. And why a robin? Because it is a cute little bird, who is also very recognizable." — Designed by Engin Seline from Belgium.
Join In Next Month!
Thank you to all designers for their participation. Join in next month!